Turtle Snorkel Tours
SUPPORT LAHAINA:

We are donating 20% of our profit from ALL FUTURE 2023 MAUI TOUR BOOKINGS to Lahaina fire relief efforts!!!
---
Green Sea Turtles are called honu in Hawaiian, and they are integral part of the ocean environment. Their population was on a steep decline due to harvesting of both turtles and eggs by humans, but their population has increased significantly due to protection in 1978. It is a beautiful and calming sight to watch them in their natural habitat. Their shell can range from an olive brown to black in color, and they can grow between 200-500 pounds. Their diet primarily consists of algae, so you will notice them nibbling along rocks and coral. Culturally, some Hawaiian families consider the green sea turtle as a personal family diety or aumakua, and they should not be eaten or harmed. If you see any green sea turtles laying out on the beach or swimming along in the ocean, admire them from a distance and do not touch, feed, or alter their natural behavior in anyway.
---
Aqua Adventures
Aqua Adventures AM Snorkel / Snuba Rate
$178.46 per Adult, $157.02 per Child (3-12), $157.02 per Infants (2 and under), $75.00 per SNUBA divers (Hawaii sales tax included)
Aqua Adventures first stops at Molokini and then at Turtle Arches for a day of fun in the ocean! This 4.5 hour tour is from 7:15am to 12pm. Check in is at 6:45am at Maalaea Harbor slip #51 located in Central Maui behind the Maui Ocean Center Aquarium along Highway 30. On Aqua Adventures you will not find crowds of up to 140 people. Their 50 foot vessel holds 49, but they limit their trips to just 36 guests per day. Their boat is powered by twin 350HP motors, and cruises at 22 knots, which means you'll speed past other boats as you give them the shaka on the way to Molokini crater.
Included in the basic snorkeler rate are continental breakfast, two snorkel locations, snorkel gear and instruction, "build your own sandwich" deli lunch, and open bar (beer, Mai Tais, rum and cokes, soda, & juice). Breakfast is served on the way to Molokini, and lunch is served after you're done in the water.
Take you adventure to the next level with the underwater thrills of a SNUBA DIVE. This is similar to scuba diving, and you breathe compressed air through a regulator and you can stay underwater for up to 30 minutes. The difference is that SNUBA is a lot easier than a first time introductory scuba dive, because you don't have to wear all the bulky scuba gear. Instead of having tanks on your back, they float on a raft that stays at the surface of the water. A hose comes down to your regulator, and the raft effortlessly follows you around as you move underwater. You are free to explore and focus on the experience and world around you, and you don't have to struggle with carrying and learning scuba gear. The dive instructors, who are best in the industry, will lead you on a guided tour of the world below the surface. Other boat offer an on-board option of snuba, but Aqua Adventures does it best with their specifically designed vessel that allows for easy access in and out of the water. Also, you can pre-reserve your snuba with Aqua Adventures unlike other boats where you have sign up on board.
Aqua Adventures specializes in SNUBA, but this boat is great for snorkeling too! Guests who are doing a snuba dive have 30 minutes of underwater SNUBA time and 30 minutes or so of snorkeling at one spot, and at the other spot they will have over an hour to snorkel. Snorkelers who aren't SNUBA diving have about 3 hours of water time split between the two locations.
They often have an on-board videographer who will produce a DVD of your trip which is available for purchase. Wet suits can be rented onboard for $5. Also available for purchase are T-shirts, souvenir boarding photos, and under water cameras.
Children of all ages may go along to snorkel. The minimum age for SNUBA is 8, and all snuba divers must fill out a health screening questionnaire before participation. In cases where someone will be disqualified from SNUBA diving, we will refund the snuba dive portion of the ticket cost and only charge the basic snorkeler rate.
AQUA / V
---
Turtle Reef Introductory Kayak
Turtle Reef Discovery 3 Hour Rate
$99.00 per Paddler (plus 7.525% Hawaii sales/harbor tax)
The Turtle Reef Introductory is a leisurely paddle around Makena Bay with South Pacific Kayaks. This 3 hour trip starts at 7:30am at Makena Landing which is in South Maui a little beyond the Wailea area. The highlight is snorkeling with Hawaiian green sea turtles. South Pacific Kayaks is island's most respected kayak touring company distinguishes themselves with the best guides and equipment. All their guides are CPR and first aid trained to ensure your safety and security. Along with their experience and professionalism, they offer a wealth of knowledge and true aloha spirit. This tour includes beach instructions and safety talk, guide assisted launch and landings, quality snorkel equipment, personal flotation devices, ocean kayaks, snacks, and beverages. This tour is available for all ability levels and ages, but the recommended minimum age is 5. This paddle is a wonderful experience for first time or experienced kayakers.
NOTE: There are no "children's rates" on these tours ... price is per "paddler." The reservation form asks for the number of children under 12 just so that they know how many younger paddlers are in the party and so they can have appropriate equipment ready for them.
---
SPK3 / V
Cruise Ship Clients

NCL cruise ship passengers in Kahului are able to do Aqua Adventures, Pride of Maui, and the Turtle Reef Introductory Kayak on their second day in port. This is a 12-15 minute cab ride to Maalaea Harbor, or we can arrange a rental car with shuttle pick-up at the harbor; rates vary throughout the year but start around $40 per day in low season; see our rental car page for more information. For the Turtle Reef Kayak we recommend renting a car, and the drive time is approximately 30 minutes.
Lahaina cruise ship passengers can do Aqua Adventures, Pride of Maui, and the Turtle Reef Introductory Kayak only on day 2 (assuming your ship is spending the previous night in Lahaina). Aqua Adventures and Pride of Maui would require a 20-25 minute cab ride, or we can arrange a rental car. The Turtle Reef Kayak is about an hour away and would require a rental car.
Only Pride of America passengers are able to do the Molokini Snorkel Sail on their second day in port and they will need to take a 15 minute cab ride.
---
ACTIVITY TIPS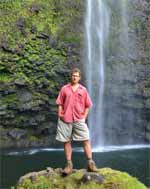 Coming soon!