Maui Pineapple Tours
---
Maui Pineapplie Tours will resume operations in December and we are accepting reservations now for dates on or after 12/1/2020.
Maui Gold Pineapple Tour Rate
$65.00 per Adult, $55.00 per Child (2-12) (plus 4.166% Hawaii sales tax)
Pineapple is a universally recognized symbol of hospitality and Maui is the world's premier pineapple growing region. Maui Gold pineapples are "born and raised" on Maui ... they are extra-sweet and loaded with three times the Vitamin C of traditional pineapples.
Maui Gold and Haliimaile Pineapple Company offer a pineapple plantation tour that is the only one of its kind in the entire nation. This 1.5 - 2 hour tour is led by pineapple workers whose colorful commentary weaves history, facts and trivia into an authentic pineapple plantation experience.
Not only do you get to see and taste pineapples growing in the fields, you also get to see the inside of the packing facility at Haliimaile! Tour participants check in and park at the Hali'imaile Distilling Company ( 883 Hali'imaile Road, Hali'imaile, HI 96768) just south of the upcountry town of Makawao. The distillery is located directly across the street from the Hali'imaile General Store. From there you will be transported in the Maui Gold tour vehicle to working pineapple fields in central Maui. Your guide will explain the pineapple growing process, and cut pineapples right from the fields for you to taste the varying stages. You'll learn first-hand why field-ripened pineapple are so much better than most of the ones you find at your grocery store back home.
The tour continues with a walk-through look at the unique packing and shipping factory at Haliimaile. All tour participants receive a one free pineapple, all boxed up for you to take home! Additional pineapples and boxes are available for purchase.
The Pineapple Tour is held 7 days a week at 9:30am and 11:45am.
Closed toed shoes are recommended. This tour is not advised for anyone with significant neck or back issues as the tour vehicle drives on unpaved and bumpy agricultural roads. Minimum age for children is 2 years. Participants must sign a waiver of risk prior to participation in these tours.
MPT / V
---
Pineapple Tour with Lunch
Pineapple Tour with Lunch Rate
$90.00 per Adult, $80.00 per Child (2-12) (plus 4.166% Hawaii sales tax)
We also offer the pineapple tour followed by lunch next door at acclaimed Maui chef Bev Gannon's restaurant called "Haliimaile General Store." The Pineapple Tour with Lunch is a great value at just $25 more than the regular tour. The lunch option is available MONDAY through FRIDAY.
CHOICE OF ONE ENTREE:
Bev's Famous Crab Pizza with side House Salad
~ Six inch pizza crust with the "I'll never tell" crab topping
~ Fresh Island greens, orange segments, toasted walnuts, shaved Maui onions, balsamic vinaigrette
Tropical Shrimp Salad
~ Coconut shrimp, baby corn, golden raisins, water chestnuts, mixed greens & crispy wontons with cashews & an oriental dressing
Upcountry Grilled Chicken Caesar Salad
~ Waipoli baby romaine, grilled chicken, Caesar dressing, garlic sourdough croutons, Asiago parmesan cheese
BBQ Pork Sandwich
~ BBQ pork, creamy basil slaw, spicy pickle chips, on a roll, seasoned fries
Dessert is a fruit bar of the day, and soda, tea or coffee are included. Selections can be ammended to accommodate special diets or vegetarian requirements.
No children under 2. Lunch option available Monday through Friday at 9:30am tour only.
---
Pineapple Tour with Distillery
Pineapple Tour with Distillery Rate
$75.00 per Adult, $55.00 per Child (2-12) (plus 4.166% Hawaii sales tax)
Maui Pineapple Tours in partnership with Hali'imaile Distilling Company is offering a new addition to the pineapple tour! Hali'imaile Distilling Company is located in the heart of Maui's pineapple region, and they use local ingredients and a unique distilling process to create authentic Hawaiian spirits.The distillery option is available daily.
Some of the Hawaiian Spirits include:
~ Pau Maui Vodka: The only vodka in the world to be made from pineapples.
~ Paniolo Blended Whiskey: Flavors including Brown Sugar, Coffee, and Chocolate Coconut.
~ Sammy's Beach Bar Rum: Developed for rocker Sammy Hagar.
~ Maui Moon Flavored Vodkas: Pineapple-Orange-Guava and Chocolate-Macadamia Nut.
The Pineapple with Distillery tour includes:
~ 30 minute guided tour of the distillery
~ 3 tastings per person with over ten spirits to choose from
~ Complimentary shot glass (for guests 21 years and older)
~ A 10% gift card to be used towards Hali'imaile Distilling Company's retail store.
No children under 2, and you must be 21 and over for the tasting. Distillery option available Monday through Friday.
---
Pineapple Tour with Distillery and Lunch
Pineapple Tour with Distillery and Lunch Rate
$100.00 per Adult, $80.00 per Child (2-12) (plus 4.166% Hawaii sales tax)
Experience everything: Pineapple Tour, Distillery, and Lunch! This option is available MONDAY through FRIDAY starting with the 9:30am Pineapple tour, then distillery, and you end with a delicious lunch.
No children under 2 and you must be 21 and over for the tasting. Distillery and lunch option available Monday through Friday.
Cruise Ship Clients

NCL cruise ship passengers in Kahului are able to do the pineapple tour either day in port. Transportation is not included, and is most economically done by renting a car. We can arrange a rental car with shuttle pick-up at the harbor; rates vary throughout the year but start around $40 per day in low season; see our rental car page for more information. Drive time is approx. 20 minutes.
Lahaina cruise ship passengers can do the pineapple tour but a rental car is required. Drive time is about an hour and 10 minutes.
ACTIVITY TIPS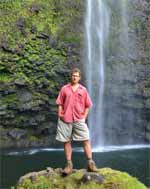 If you've never tasted field ripened pineapple cut open and served fresh while it's still in the field, you've never REALLY tasted pineapple! This experience will make you want to go home and picket the produce department of your local grocery store for having the audacity to sell those flavorless pineapples produced in other parts of the world. Really ... there is no comparison. Maui Gold pineapple is the best, and you are likely to want to take some of these babies home with you. Hint: you can pack up a box and ship it home on the airplane as a piece of checked luggage.