Haleakala Sunset Tour
SUPPORT LAHAINA:

We are donating 20% of our profit from ALL FUTURE 2023 MAUI TOUR BOOKINGS to Lahaina fire relief efforts!!!
---
Haleakala Sunset Tour Rate
$190.00 per Adult, $110.00 per Child (3-11), Infants (under 3) FREE (plus 4.1667% Hawaii sales tax)
Available Mondays and Saturdays with Tuesdays and Thursdays added during peak season
Note: Haleakala will be closed to commercial traffic for Hawaiian cultural practices 6/21, 7/18, 10/3, 12/21, and 12/31.
The Haleakala Sunset Tour is an wonderful option for guests who prefer to sleep in, and it offers the same dazzling show of light and color as sunrise tours at twilight. You will visit Kula Lodge Marketplace nestled in the slopes of Haleakala as you ascend. Browse unique gift items and enjoy scenic views of the Pacific Ocean. Experience the view at 7,000 feet elevation at the Haleakala Ranger Station, and the amazing crater views at 9,740 ft at the Haleakala Visitor Center. Catch a glimpse of the rare Nene Goose and check out the the endemic silversword plant. Atop the beautiful Haleakala, you will gaze upon the breathtaking sunset. As you descend Haleakala, marvel at scenic views of Maui's lowlands. On this tour you will travel in comfort in a new Grech mini coach with panoramic windows.
Pickup is around 2pm but varies depending on your location; return to your resort also varies but is around 9pm. The tour includes complimentary hotel pickup and return (They are not permitted to pick up in residential areas or at B&B's). A stop is made at the Kula Marketplace for you to buy snacks and beverages to enjoy during the tour.
You must dress warmly as temperatures can fluctuate. Because of the high elevation, this tour is not recommended for anyone with breathing or heart problems. People who have gone scuba diving should wait 72 hours before going on this tour. This tour is also operated on winding roads, and is not recommended for pregnant women or those with back or motion problems.
Dinner is not served on this tour. We recommend that you eat a big lunch and pack snacks or a picnic to enjoy during the tour.
Cancellation Policy: Cancellations require a 48-hour notice for full refund.
Cruise Ship Clients

Haleakala Sunset tour is not available for Pride of America cruise ship passengers. The itinerary doesn't work for cruise ships that tender in Lahaina either. If you'd like to see Haleakala, we recommend one of the Sunrise Tour which is available the second day in port for Pride of America passengers.
ACTIVITY TIPS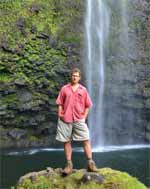 Don't want to get up at 2am for a Haleakala Sunrise? Good news! You can still get an equally dazzling display of light and color on the Sunset Tour. Watching the sunset atop Haleakala is obviously the highlight of this tour, but it is also a chance to get a little glimpse of Upcountry Maui when you stop at the Kula Lodge Marketplace. The gift shop here is great for finding unique treasures to take home, and the views of the island from Kula are gorgeous. Maui has many beautiful landscapes, and a Haleakala tour really showcases this diversity. Going from sea level to green and lush ranch land, and then a volcanic crater ... you see this incredible transition as you progress through the tour.
Once within Haleakala National Park, you have the chance to take in views from the Ranger Station at about 7,000ft and then at the Haleakala Visitors Center at about 9,800ft for the actual sunset. This being the highest point on the island, you can really see it all! When the horizon is clear you can see the Big Island summits of Mauna Loa and Mauna Kea, and the islands of Kaho'olawe, Molokini, Lanai, and Molokai. It's not just the views that make Haleakala special, the crater itself and the volcanic terrain make you feel as though you are walking on the moon. Haleakala is home to the endemic Silversword so keep an eye out for that along with the Hawaii state bird - the Nene, or Hawaiian goose.
Haleakala Tours gain quite a bit of elevation in a relatively short period of time. This makes for some windy roads, particularly during the last 30-45 minutes of the drive up to the summit. If you are prone to motion sickness, be sure to take whatever remedy works for you – Dramamine, Bonine, Ginger, etc. This tour is not recommended for those that get extreme motion sickness that no remedy can cure. It is also not recommended for pregnant women.