Pearl Harbor from Maui
SUPPORT LAHAINA:

We are donating 20% of our profit from ALL FUTURE 2023 MAUI TOUR BOOKINGS to Lahaina fire relief efforts!!!
---
---
No trip to Hawaii would be complete without seeing the state's most popular and historically important attraction … the USS Arizona Memorial. The documentary film that is shown at the Visitor's Center sets a somber and reflective tone which this sacred place deserves. People walk out to the ferry boat in hushed silence for the short ride out to the Memorial. If you have never visited Pearl Harbor, you really should go.
Visiting Pearl Harbor from Maui requires an inter-island flight to Honolulu and MUST be arranged in advance. The Arizona Memorial is the most popular visitor destination in the state of Hawaii, and space on the ferry ride out to the Arizona Memorial is limited. It is not uncommon for all available tickets for the day to be handed out by 9am or earlier during busy travel periods. This puts guests who are just flying in from other islands at a huge disadvantage UNLESS YOU HAVE RESERVED A GUIDED TOUR IN ADVANCE!!! For this reason we HIGHLY recommend one of these guided tour packages as the Arizona Memorial tickets and airlines reservations and transportation from the Honolulu airport to Pearl Harbor and back are handled for you to make the day "hassle-free."
All flights are from the main airport in Kahului, which is centrally located on Maui.
Guests are on their own to get TO and FROM their resort accommodations to the Kahului Airport.
Flights are provided on either Hawaiian Airlines or Southwest Airlines on modern jets that seat approximately 120.
Morning flight departure times for most of these tours are between 6am and 7am.
You will meet your tour guide and other tour participants when you arrive at Honolulu Airport.
Backpacks, bags, and larger purses are not allowed at Pearl Harbor sites; a storage facility is available for these items for a small fee.
Dress comfortably in casual but respectful attire keeping in mind the Arizona Memorial is the final restingplace of 1100 USA soldiers.
A no-host lunch opportunity is available on all tours where you may purchase food.
Return flight time will vary with the tour ... most are between 5pm and 7pm.
Exact flight schedules vary from day to day. Your flight numbers and exact departure times will be in your final email confirmation.
Reservations made for these interisland packages are charged at the time your tour is confirmed and due to airline rules they are non-cancellable, non-refundable, and non-transferable. Any date changes will incur significant change fees.
These Pearl Harbor tours are suitable for most guests who are in good enough health to be able to walk about four city blocks.
Infants are permitted on tour, but the age for "free infants" is the same as airfare regulations; children under 2 are free in lap.
---
Pearl Harbor / Honolulu City Tour from Maui Rate
$339.99 per Adult, $339.99 per Child (2-11) (plus 4.167% Hawaii sales tax)
Following your flight from Maui to Honolulu, your tour guide will pick you up at the Honolulu Airport and your tour group will first go to Pearl Harbor Visitor's Center. Learn about the history of Pearl Harbor and see artifacts and displays in the museum. When it is your group's turn to visit the memorial you will first watch a documentary film that sets the stage for the somber experience of visiting the memorial. You will board a Navy shuttle boat for the short ride out to the Arizona Memorial. At the conclusion of your Pearl Harbor experience your group will drive through downtown Honolulu to view historic buildings and locations like Iolani Palace, the King Kamehameha Statue, and the Hawaii State Capitol building. Later in the afternoon you will have free time to shop in Waikiki while you await your ride back to the Honolulu Airport and your return flight to Maui.This tour is offered daily
---
Battleships of WWII from Maui Rate
$459.99 per Adult, $449.99 per Child (2-11) (plus 4.167% Hawaii sales tax)
Your day starts the same as the Pearl Harbor / City tour, but you will spend a LOT more time at Pearl Harbor. Added to this itinerary is a visit to the USS Oklahoma Memorial, and then onto the decks of the USS Missouri Battleship, the "Mighty Mo." Witness its awesome main deck guns capable of firing shells for 20 miles. You'll also tour through parts of the crew area of the ship, and see the famous "Surrender Deck" ... the spot on board the ship where the document was signed between the USA and Japan to formally end WWII while the Missouri was located in Tokyo Bay. After Peark Harbor your tour group will proceed through downtown Honolulu for a driving tour, viewing historic locations described in the Pearl Harbor / Honolulu City Tour.This tour is offered Sunday, Tuesday, Wednesday, Thursday, and Saturday
---
Complete Pearl Harbor from Maui Rate
$459.99 per Adult, $449.99 per Child (2-11) (plus 4.167% Hawaii sales tax)
This is the most comprehensive and diverse of the Pearl Harbor tours. It is similar to the itinerary of the Battleships tour ... the same tour of Arizona Memorial and the USS Missouri, but instead of visiting the Oklahoma Memorial your tour will include the Pacific Aviation Museum with its displays of WWII aircraft. You will also walk through the USS Bowfin Submarine, getting a unique perspective of life in a WWII era submarine! This tour also includes the drive through historic downtown Honolulu.This tour is offered Sunday, Wednesday, and Saturday
---
Pearl Harbor / Mini Circle from Maui Rate
$459.99 per Adult, $449.99 per Child (2-11) (plus 4.167% Hawaii sales tax)
For those who just want to see the Arizona Memorial and do some sightseeing around the island of Oahu afterward, this is the tour for you! After your Pearl Harbor experience in the morning, you will stop at the Dole Pineapple Plantation in the plains of Central Oahu. Then onward to the North Shore as you pass surfing beaches, Makapuu and Pali Overlooks, the Halona Blowhole, Sandy Beach, Diamond Head, and the idyllic and spectacular Byodoin Temple. This tour is offered Monday through Saturday
---
Pearl Harbor / Dole / Polynesian Cultural Center from Maui Rate
$479.99 per Adult, $469.99 per Child (2-11) (plus 4.167% Hawaii sales tax)
Visit the two most popular attractions on Oahu in one day from the island of Maui, with a stop at the picturesque Dole Pineapple Plantation in between! This tour starts just like the others, with the visit to the Pearl Harbor Visitor's Center and the Arizona Memorial experience. In the afternoon take in the scenery on the drive the the Polynesian Cultural Center, where you will witness colorful, unique and diverse cultures of Hawaii, Tahiti, Samoa, Tonga, Fiji, and New Zealand. Enter a world of Pacific traditions, featuring interactive exhibits at the islands of ancient Polynesia. This tour is offered Monday, Tuesday, Thursday, Friday, and Saturday
---
Cancellation and Refund Policy for Interisland Tours
ALL ONE-DAY TOURS involving airfare are non-cancellable, non-refundable, and non-transferable. All sales are final. Date changes MAY be possible, but will incur significant airline change fees and payment for any difference in airfare cost. Due to the expense associated with changing dates, it is best to consider this event completely "set in stone" once your reservation is confirmed. We recommend that you purchase a travel insurance policy that reimburses you for the cost of tours that you unable to attend due to unforeseen circumstances.
TOUR DETAILS LISTED FOR EACH EVENT represent the itinerary that is followed on the vast majority of dates. Not all tours are perfect; due to weather, mechanical failure, or other unforseen factors, some features on your tour may not be available on your particular date. In the event a feature of your tour is not available, the tour operator will adjust your itinerary and substitute alternate sites and experiences ... and provide the best experience possible on your date. The tour operator does not offer partial refunds of any sort due to aspects of the tour changing due to circumstamnces that are out of their control. This includes days when the Navy is unable to operate the shuttle boats to the Arizona Memorial due to high winds ... or equipment or dock issues prevent them from running at normal capacity.
PRICES LISTED ARE THE NORMAL RATES for most dates based upon reserving the tour well in advance of your vacation. If you wait until the last minute to reserve one of these tours, it is possible that the only remaining seats on the insterisland flights could add a premium fee for additional airfare cost. We do not know what this cost is until your tour date is finalized. If there is going to be an increase in the airfare cost on your date, we will contact you prior to any additional charges being made, and you may elect to keep the reservation at the higher rate or cancel the reservation request at no coast to you.
---
ACTIVITY TIPS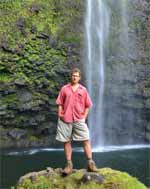 While it does take a little bit of effort to get there from Maui, if you've never been to Hawaii before you really should see Pearl Harbor. It is open seven days a week ... every day of the year except for Thanksgiving, Christmas, and New Year's Day. And while technically open on December 7th, there are always so many ceremonial events going on that it makes it difficult to have a "normal" experience at Pearl Harbor on that date. We also recommend that you avoid Friday as this is the busiest day of the week at Pearl Harbor ... this is the day that many people who are doing the weekly interisland cruise on the Pride of America visit Pearl Harbor.
The Arizona Memorial is the most popular visitor destination in Hawaii with over 1 million annual guests. It is truly a moving experience to stand on the memorial and look down at the outline of the sunken hull and realize that this ship is the final resting place for over 1,100 sailors who were killed on December 7, 1941 during the attack on Pearl Harbor. With this many visitors per year, it is not uncommon to have all of the 4500 or so tickets for the day fully allotted by 9am or earlier.
One photography tip for you while you are visiting the Arizona Memorial ... when you are re-boarding the boat for the return to shore, try to get in the last row. As the boat pulls away from the Arizona you will get a dramatic photo.
Which tour to do? Well, the least expensive option is the "Pearl Harbor / Honolulu City Tour" and is a good choice for those who want to see the Arizona Memorial but are somewhat budget conscious. This tour only visits the Arizona Memorial and Pearl Harbor Visitor's Center though. My highest recommendation is to do one of the tours that also visits the Battleship Missouri ... walking the decks gives you a perspective on what the USS Arizona looked like prior to its sinking. My first choice for a Pearl Harbor tour would be the "Complete Pearl Harbor" ... I really like the experience of walking through the Bowfin Submarine and seeing how tight the living quarters was for the crew! If the Complete tour is not available on your date, consider also the Battleships tour ... this one includes the same tour of the Mighty Mo as the Complete tour.
Finally, for those who just want to see the Arizona Memorial but want to spend the majority of the day sightseeing, I would recommend the Pearl Harbor / Mini Circle Tour over the one that visits the Polynesian Cultural Center. More sightseeing stops are made on the Mini Circle tour, including the spectacular Byodoin Temple.
With the guided tour options you still are "on your own" to get to the Kahului Airport. After your flight to Oahu you will meet up with your tour guide just outside of baggage claim at the Honolulu Airport. And at the conclusion of your day your guide will drop you off at Waikiki for some free time and then a shuttle will pick you up to take you to the Honolulu Airport for your return flight to Maui. While airfare is included with these guided tour packages, any issues with cancellations are the responsibility of the airline and not the tour operator.
It is important to realize that with any of these guided tour options the list of sites and attractions that are included with the tour is the typical itinerary that is done on the vast majority of tours. Not all days are perfect. The tour operator is not able to do partial refunds if something on that list isn't available due to circumstances beyond the tour operator's control. If a mechanical issue with Hawaiian Airlines delays your flight to Oahu by an hour, that means that your day of sightseeing is going to be an hour shorter. Either less time will be spent at each stop, or one stop will be dropped in favor of quality time at the other sites. If a traffic accident closes the road to Sunset Beach and your Oahu Circle Island tour needs to be rerouted, you aren't going to get compensated for not being able to see North Shore Surfing Beaches. If your morning flight to Oahu is delayed so long that the tour operator doesn't feel they have sufficient time to give you a quality tour, they will cancel the event and you will receive a complete refund. But no partial refunds are done for tours that are less than "perfect" if those circumstances are outside of the tour operator's control.
The two most important things you need to understand about Pearl Harbor...
1. You MUST plan it right away. The longer you wait the cost of flights can only go UP and your chances of seeing the Arizona Memorial can only go DOWN.
2. Once you have reserved your package involving interisland airfare you should consider it "set in stone." Due to interisland flight restrictions your event cannot be cancelled or refunded (unless the airline cancels due to weather or mechanical issues, etc). And while date changes may be possible, significant airline change fees will likely make any date change "cost prohibitive."