Private Charters
---
Do you want experience that Hawaiian waters and sights without the crowds? Your customizable private charter awaits you! Choose where you want to go, what you want to do, and what time you'd like to depart. You have a personal captain and crew at your disposal.
Depending on what kind of day you're interested in, we have a boat for you... sailing sunset cruises, powerboat to world class snorkel destination, enter sea caves in a zodiac raft!
We can arrange private charters on other snorkel trips that are not mentioned on this page. Call us for more details.

If you are interested in private charters fishingor whale watching, please visit those pages for more details and to make a reservation.
---
Makai Adventures Sailing Boat
Rate - $250 per hour (plus Hawaii sales tax and harbor fees of 7.167% )
Minimum length = 3 hours
Makai Adventures is a locally owned and operated business, and their crew love sharing local knowledge, Hawaiian history, and marine life information. Their Captains all maintain the US Coast Guard licenses and certifications, and their entire team is First Aid & CPR certified. Makai Adventures also provides an in-water guide & naturalist, who gives you personalized instruction in the water and can answer any of your questions. Along with first class service, they provide each guest with the highest quality Cressi Brand snorkel gear: dry snorkels, frameless masks, adjustable fins, and optional flotation belts.
Makai Adventure's sailing boat, Kainani, can accommodate up to 6 people. This is perfect for those seeking adventure and who want to catch the wind. You and your party can relax on the bow, enjoy the sights, or learn to sail! Kainani is a 43 foot Beneteau Oceanis, which features 3 cabins, shaded cockpit, swim step, solar power, and 2 bathrooms. Snorkeling and sailing trips, thrilling performance sails, relaxing sunset sails, intimate proposals, and multi-day, live-aboard adventures are all possible!
They depart from Ka'anapali Beach, and they load onto a zodiac first. Guests must be able to walk through the sand and climb a short ladder. If you'd like to depart from Lahaina Harbor, they need to know at least a week in advance to arrange it.
Cancellations must be made at least 7 days before the start of the charter.
MAKAI / V
---
Makai Adventures Powerboat
Rate: $500 per hour (plus Hawaii sales tax and harbor fees of 7.167% )
Minimum length = 3 hours
Makai Adventures also offers a private charter onboard their powerboat, Kainalu (ocean wave), which was custom designed for small group experiences. Their boat can accommodate groups of up to 24 people, and they depart from Lahaina Harbor. Kainalu is 12 feet across, and is more comfortable than any other raft. It has a smoother ride, cushioned seats, back rests and guests can move around the vessel with ease. Kainalu also features a large swim step just inches off the water as well as swim stairs that makes getting in and out of the water easy. Onboard restroom and a freshwater shower is also provided. Whale watching, sightseeing, snorkeling...so many possibilities. This is perfect for a memorable family getaway, group activity, or just a brand new adventure!
Cancellations must be made at least 7 days before the start of the charter.
MAKAI / V
---
Blue Water Rafting
Rate: $580 per hour (plus Hawaii sales tax and harbor fees of 4.167% )
Mandatory gratuity of $50 per hour
Minimum length before 11am = 4 hours
Minimum length after 11am = 2 hours
Blue Water Rafting is a great option for parties staying in a resort at Wailea, Makena, or a South Kihei condo property. They depart from the Kihei small boat ramp. Their vessel is a 24 passenger zodiac raft and is perfect for the adventure seekers! They do not allow pregnant women or those with neck or back injuries. They could accommodate a younger child with the understanding that this may change destination or itinerary with respect to wind and sea conditions. Go dolphin or whale watching, explore sea caves, swim with sea turtles... the choice is yours!
Cancellations must be made at least 72 hours before the start of the charter.
BWR / V
Cruise Ship Clients
NCL cruise ship passengers in Kahului are able to do Makai Adventures or Blue Water Rafting Charters on their second day in port. For all charters, we recommend a rental car as the drive to Kihei Boat Ramp is about 25 minutes, Lahaina Harbor is about 35 minutes, and Ka'anapali is about 45 minutes. Rates vary throughout the year but start around $40 per day in low season; see our rental car page for more information.
Lahaina cruise ship passengers can do both Makai Adventures Charters only on day 2 (assuming your ship is spending the previous night in Lahaina). This would require a 10-15 minute cab ride to Ka'anapali for the Sailing, or we can arrange a rental car. The Makai Adventures Powerboat leaves from Lahaina harbor, so it'd be the most convenient. Blue Water Rafting is not practical for Lahaina cruise ship passengers.
---
ACTIVITY TIPS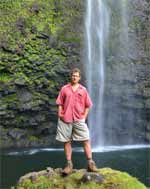 Coming soon!