Haleakala Tours
---
The 10,000 foot summit of Haleakala is a popular destination to go watch a sunrise, but that means a long drive up a volcano in the middle of the night! Why not go with a professional driver/guide? Everyone in your party can enjoy the same great sightseeing experience with one of these excellent tours!
The guides/drivers are professionally trained, knowledgeable, safe, and fun. They are also NAI (National Association of Interpretation) trained and certified. The custom cruisers have giant panoramic viewing windows, elevated seats, air conditioned, reclining captain's chairs, over head storage, and extra leg room. The high back leather seats have headrests, extra thick padding, 3 point seat belts, armrests, and USB charging ports. The ADA Compatible options include wheelchair lifts and disabled options and it must be resrved at least 4 days in advance. On board there is an oxygen generator, AED, and all guides are first aid and CPR certified. Their custom cruisers come in both 12 and 24 passenger sizes. The group sizes are limited to 12 guests per guide, and a second guide is added to the larger vehicles to increase your comfort, safety, and experience. They ensure there are clean an well-maintained bathroom stops.
Valley Isle Excursions use eco-friendly methods wherever possible including environmentally friendly cleaning supplies, recycle all drink containers (that are provided on the tour), reuse cutlery and plates, repurpose melted cooler ice (on the landscaping), customize the vehicles to achieve optimum efficiency, train their drivers how to be extra fuel efficient, and maintain high vehicle maintenance standards.
Note: Haleakala will be closed to commercial traffic for Hawaiian cultural practices 6/21/2018, 7/18/2018, 10/3/2018, 12/21/2018 and 12/31/2018.
---
Haleakala Sunrise Tour
| | | | |
| --- | --- | --- | --- |
| Haleakala Sunrise Tour with Valley Isle Excursions | | List Price | Our Price |
| Seniors (ages 60+) | | $169.99 | $159.99 |
| Adults (ages 13-59) | | $179.99 | $169.99 |
| Children (12 & under) | | $159.99 | $149.99 |
***Hawaii General Excise tax of 4.167% is added to these rates
Start your day with an unforgettable Haleakala Sunrise Tour! In a custom cruiser, you can enjoy a safe and comfortable ride up the mountain. You will have stunning photo opportunities including sunrise, cultural, religious and biological points of interest (flora and fauna). On the top of Haleakala National Park bask in the light of a new day. Their interpretive on-board experience features a mobile APP and videos that their guides use to provide a high quality tour. Along with English, this is offered in many other languages. Visitors have been ascending Haleakala for nearly 150 years in order to experience the legendary feats of the demi-god Maui. The summit area is considered sacred by Hawaiians, and is known as wao akua, or "realm of the gods."
After your hotel or condo pickup, the first stop is in Central Maui for a quick restroom and coffee stop. Then you begin the 30 mile drive up the mountain. You arrive at the summit well ahead of sunrise, and everything is taken care of including extra blankets to keep you warm. As you admire the pre-dawn sky, the guides teach you about celestial navigation and prepare you for the sunrise experience. They give you historical information about Haleakala, and you will follow Hawaiian chant protocol by announcing yourselves before venturing further.
Other stops include Haleakala Headquarters Visitor Center, Haleakala Summit Area and Visitor Center, Kalahaku Overlook, Haleakala Ranch Overlook, Makawao and Paia. After sunrise, venture back down the mountain to enjoy a delicious and authentic sit down hot breakfast, which includes vegetarian and gluten free options. On your way through gorgeous Upcountry Maui, you will take a brief stop to smell the flowers and the fresh morning scents.
Complimentary hotel pickup and return is included. South & West Side Hotel/Condo pickup is between 1:15 am and 3:30 am (depending on time of year), and returns are between 10am and 11:30am. Entrance fees into Haleakalā National Park are also included. Two meals at Poi by the Pound Restaurant in Kahului with exclusive dining. The restaurant is only open for Valley Isle Excursions guests during both meals. The continental breakfast (before dawn) includes fresh assorted in-season fruit, yogurt, assorted pastries. The hot all-you-can-eat buffet breakfast (after sunrise) includes french toast, scrambled eggs, hash browns, portuguese sausage, hot oatmeal, pork sausage patties, fruit, yogurt, almond milk, soy milk, and soda. Both meals will have coffee, tea, hot cocoa, juice and water.
Explore the stories and sights of the enchanted realm and the skies above. As you immerse yourself in the sacredness of Haleakala summit at sunrise, the landscape will inspire you.
VIE3 / V
---
Haleakala, Upcountry, and Iao Tour
| | | | |
| --- | --- | --- | --- |
| Haleakala, Upcountry, Iao Tour with Valley Isle Excursions | | List Price | Our Price |
| Seniors (ages 60+) | | $155.99 | $145.99 |
| Adults (ages 13-59) | | $165.99 | $155.99 |
| Children (12 & under) | | $145.99 | $135.99 |
***Hawaii General Excise tax of 4.167% is added to these rates
If you prefer to explore Maui in the daylight hours, this tour will will bring you to significant cultural sites and you will learn how ecological systems function and more! Immerse yourself in the island's culture, farming practices, bird watching, food practices, fishing, climate zones, and how Hawaiians malama aina - care for the land. You will also learn about the ancient Hawaiian watershed system, ahupua'a, from summit to fishpond. This tour is on offered Monday, Wednesday, and Friday. The tour includes complimentary hotel pickup and return. South and West Side Hotel/Condo pickup are between 6am and 7:15 am, and returns are between 4pm and 5pm. The entrance fees to Haleakalā National Park and ʻĪao Valley State Park are also included. Enjoy all you can drink non-alcoholic beverages. Two meals are provided on this tour. Breakfast at 7:30am at Cafe O'lei (Maui Lani) and a lunch picnic.
This mauka to makai tour includes sites such as Iao Valley, Haleakala National Park Summit Area, Upcountry Maui ranches & towns as well as other special areas like Kealia Wildlife Refuge, Kula and Paia too. Guest have stunning photo opportunities including waterfalls, religious, cultural and biological points of interest. Start you day by exploring central Maui with a light tropical continental breakfast of pastries, coffee, tropical fruits, juices with the stunning views of the West Maui Mountains. The Haleakala National Park is their official introduction to the Park. You will learn about the land and its significance to the Hawaiians. Before entering the "house of the sun", you will follow Hawaiian protocol and announce ourselves. On the ridge of the Haleakala valley, the Summit Visitor Center, provides a breathtaking and panoramic view. At the peak of the Haleakala, just above the Visitor Center, enjoy the 360 degree views from the Red Hill Observatory. This stop is only available on the 12 passenger van.
At the enchanted Iao Valley, listen to stories and legends that fill this area and experience the beautiful Iao Needle as well as state park around it. Iao Valley is a significant spiritual and historical center for Hawaiians. At the entrance of Iao Valley, explore the Kepaniwai Heritage Gardens, which is displays the mix of cultures that make up Maui. Each culture is represented with their own unique pavilion or garden style, including a Hawaiian hale. For a truly Hawaiian experience, you will visit Kealia Pond & Refuge, which has had many uses over the centuries, and it is now a National Wildlife Refuge (not available on holidays and weekends).
Explore the beautiful Upcountry Maui where the winding roads take you through the island's upcountry towns, ranches and forests. Each with their own unique character and story! This area also offers some of the best flower farms in Hawaii along excellent views! A classic upcountry lunch is included in the tour at on of their many picnic locations. The locations are chosen based on views and weather. The picnic lunch includes baked BBQ chicken, mixed green salad, mac sald, dinner roll, curry vegetable noodles (vegan), cold juice, water, and soda.
VIE4 / V
Cruise Ship Clients
NCL cruise ship passengers are able do the Haleakala Sunrise Tour on their second day in port in Kahului. They will pick you up at the harbor.
This can also work for Lahaina cruise ship passengers on their second day in port if your cruise ship is spending two days in Lahaina. They will pick you up at Lahaina Harbor.
ACTIVITY TIPS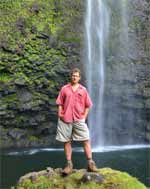 Starting in February of 2017, Haleakala National Park implemented a reservation system for sunrise viewing from the summit of the crater. Without advanced reservations, visitors are not permitted to drive rental cars into the National Park from 3am to 7am. If you want to see a sunrise from the top of Haleakala and you didn't secure a permit weeks before your Maui arrival, one of these tours is your only way to get inside the park in the pre-dawn hours.
The road to the summit of Haleakala is not as narrow as the road to Hana, but there are hairpin turns ... LOTS of them. And driving it in the middle of the night in the dark can be a challenge. Actually, if you aren't properly rested, driving can be dangerous. Consider one of these tours ... you can rest your eyes on the way up instead of having to prop them open with toothpicks and getting white knuckles from holding the steering wheel too tightly.